Maximize the effectiveness of your advertising campaigns by targeting the right audience in the most relevant online spaces with our team of Pay Per Click (PPC) specialists
PPC is a powerful paid advertising method that drives instant traffic to your website, making it an ideal marketing tool for your business.
Among the platforms, Google Ads stands out as the largest and most prominent, often synonymous with PPC in the industry. With Google's search results pages becoming increasingly competitive, paid ads offer immediate visibility for your business.
By partnering with a PPC agency led by knowledgeable Pay Per Click consultants, you can rapidly generate clicks, visits, and leads for your website.
As specialists in Pay Per Click, our services cover various platforms, including Google search, display, shopping, and Bing. We ensure that your paid advertising budget is utilized effectively, maximizing its impact and delivering optimal results.
Why should you consider paid advertising services?
Incorporating paid search into your comprehensive marketing strategy can greatly contribute to your overall success. Effective PPC ads have the power to set your brand apart from competitors and significantly enhance brand awareness.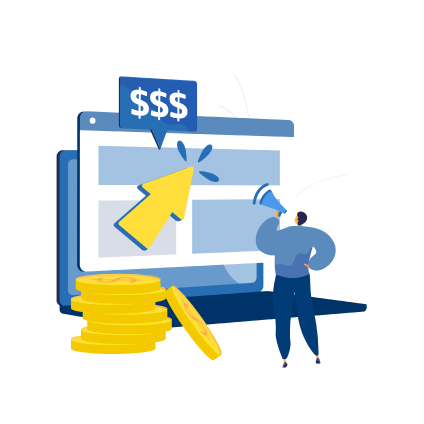 Advantages of utilizing paid advertising services
Experience an immediate surge in website visitors, effectively raising awareness for your campaign. Studies show that approximately 40% of people click on paid advertisements, further boosting your online presence.
Maximize Lead Optimization
By closely monitoring and analyzing leads, we can further optimize them to increase both website traffic and the likelihood of conversions
Access precise data on website visitors and track conversion rates effectively
Secure prominent visibility on the first page of search results, giving you a distinct advantage over your market competitors
Maximize Lead Optimization
By closely monitoring and analyzing leads, we can further optimize them to increase both website traffic and the likelihood of conversions
Promoting your brand through open advertisements enhances brand visibility among your target market, ultimately fostering trust and credibility.
Refine Your Keyword Strategy
Acquire valuable insights into the performance of your keywords to optimize your spending effectively and achieve cost-efficiency
Accurately track and gather data on visitor behaviour and conversions on your website
Boost Your Sales with Google Shopping
Google Shopping is an essential platform for any ecommerce website. With shopping ads occupying prime positions in search engine results pages (SERPs), your product information, pricing, and competitiveness are instantly visible to potential customers. This increased visibility attracts higher-quality users who are more likely to click on your ads.
Compared to traditional search ads, Google Shopping offers a more cost-effective approach for ecommerce sites, delivering better conversion rates. As your PPC agency, we will establish your shopping feed in the Merchant Centre and organize your products into targeted campaigns within Google Ads. Our team will continuously monitor, manage, and optimize your campaigns and product information to maximize the visibility of your products and drive optimal results.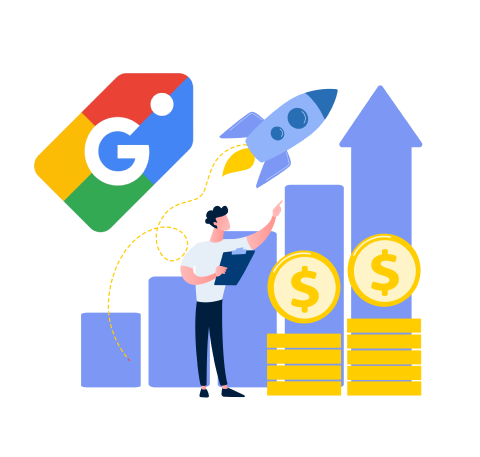 Display Ads and Remarketing
Increase your brand's visibility among your target audience as they browse the web through Google's expansive display network
Display ads offer an excellent opportunity to enhance brand awareness, allowing you to specifically target users who have previously visited your website through remarketing ads. Best of all, it's a cost-effective solution. Our team of PPC specialists develops display campaigns tailored to your target demographic, ensuring that ads only appear on relevant websites for your business.
With the assistance of our skilled graphic design team, we can create eye-catching banners that truly make your brand stand out. We strictly adhere to your brand guidelines, and you will always have the final say on the copy and design before the ads go live.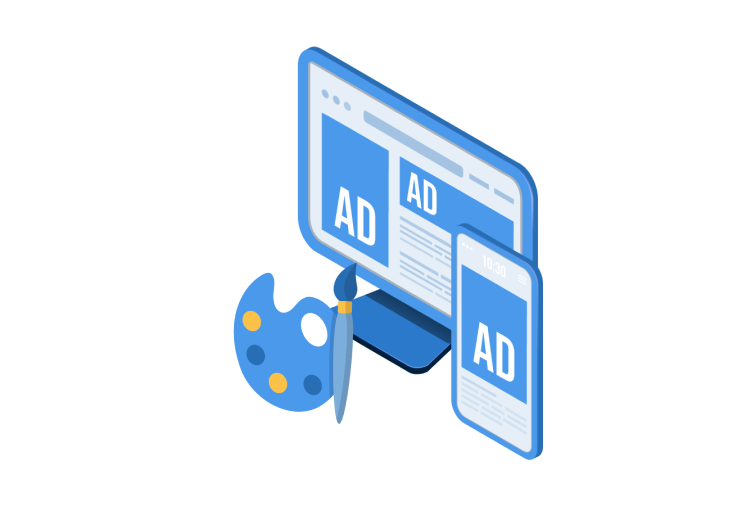 If you're in need of a PPC audit or the expertise of a reputable Pay Per Click agency, we are eager to assist you. Contact us today to discuss your requirements and explore how we can help elevate your digital advertising efforts.