8com Limited takes the protection of your personal data very seriously, treating it confidentially under the statutory data protection regulations. We respect and protect our visitors' privacy.
This privacy policy will inform you about how we look after your personal data when you visit our website, regardless of where you visit it from.
Also, it is telling you about your privacy rights and how the law protects you. It also governs the way 8com Limited collects, uses, maintains, and discloses information collected from its visitors.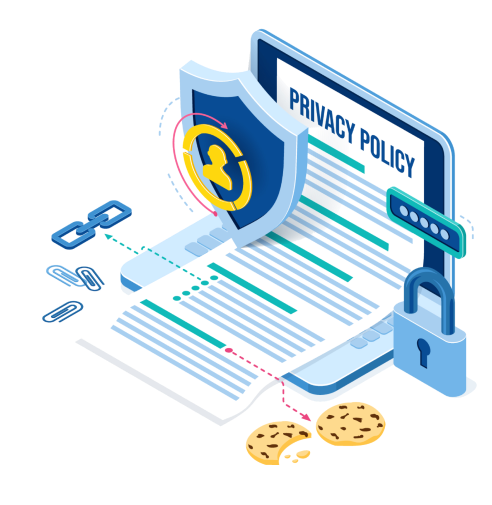 Purpose Of This Privacy Policy And What Personal Information Do We Collect From The People That Visit Our Website, Or App?
This privacy policy aims to give you information on how 8com Limited collects and processes your personal data when you visit our website. You can visit our website completely anonymously.
However, when you sign up for our newsletter, you may be asked to enter your name, email address, mailing address, phone number, or other details to help us provide you a better experience.
Changes To The Privacy Policy And Your Duty To Inform Us Of The Changes.
We keep our privacy policy under regular review, and usually, we update it. 8com Limited has the discretion to update this privacy policy at any time. When we do, we will post a notification on this landing page of our website.
We encourage visitors to frequently check this page for any changes to stay informed about how we are helping to protect the personal information we collect.
When using our website, you acknowledge and agree that it is your responsibility to review this privacy policy periodically and become aware of modifications. It is important that the personal data that we have about you is accurate and current. Please keep us informed if your personal data changes during your relationship with us.
When Do We Collect Information?
We collect information from you when you subscribe to a newsletter, register on our site, respond to a survey, fill out a form, or enter information on our site. Users can unsubscribe from receiving further marketing or notification emails by following the instructions at the bottom of each email.
How Do We Use Your Information?
We may use the information we collect from you when you sign up for our newsletter, register, respond to a survey or marketing communication, surf the website, or use certain other site features in the following ways:
Legal Basis For The Processing Of Personal Information.
If you are located in the European Economic Area ("EEA"), our processing of your personal information will be based on the following: To the extent that we obtain your consent for the processing of your personal information such processing will be justified pursuant to Article 6(1) lit. (a) of the General Data Protection Regulation (EU) 2016/679 ("GDPR").
If the processing of your personal information is necessary for the performance of a contract between you and us or for taking pre-contractual steps upon your request, such processing will be based on GDPR Article 6(1) lit. (b). Where the processing is necessary for us to comply with a legal obligation, we will process your personal information on basis of GDPR Article 6(1) lit. (c), and where the processing is necessary for the purposes of our legitimate interests, such processing will be made in accordance with GDPR Article 6(1) lit. (f).
Please note that where you have given your consent to the processing of your personal information you may withdraw your consent, for example by sending an e-mail to info@8com.com at any time which withdrawal will not affect the lawfulness of any processing previously made on basis of your consent.
How Do We Protect Visitor Information?
Our website is scanned using advanced technologies on a regular basis for security holes and known vulnerabilities in order to make your visit to our site as safe as possible.
Your personal information is contained behind secured networks, platforms and is only accessible by a limited number of persons who have special access rights to such systems and are required to keep the information confidential. In addition, all sensitive information you supply is encrypted via Secure Socket Layer (SSL) technology.
Yes. Cookies are small files that a site or its service provider transfers to your computer's hard drive through your Web browser (if you allow) that enables the site's or service provider's systems to recognize your browser and capture and remember certain information.
They are used to help us understand your preferences based on previous or current site activity, which enables us to provide you with improved services.
We also use cookies to help us compile aggregate data about site traffic and site interaction so that we can offer better site experiences and tools in the future.
You can choose to have your computer warn you each time a cookie is being sent, or you can choose to turn off all cookies. You do this through your browser (like Internet Explorer) settings. Each browser is a little different, so look at your browser's Help menu to learn the correct way to modify your cookies.
If you disable cookies off, some features will be disabled It won't affect the user's experience that makes your site experience more efficient and some of our services will not function properly.
You can ask us or third parties to stop sending you marketing messages at any time by following the opt-out links on any marketing message sent to you or by contacting us at any time.
Occasionally, at our discretion, we may include or offer third-party products or services on our website. These third-party sites have separate and independent privacy policies.
We, therefore, have no responsibility or liability for the content and activities of these linked sites. Nonetheless, we seek to protect the integrity of our site and welcome any feedback about these sites.
Fair Information Practices
Should a data breach occur We will notify the users via email and via on-site notification within 3 business days.
Should a data breach occur, We will notify the users via email and via on-site notification within 3 business days.
Concorde Park , Building 3, 1st Floor, Concorde Road, Maidenhead, England, SL6 4BY